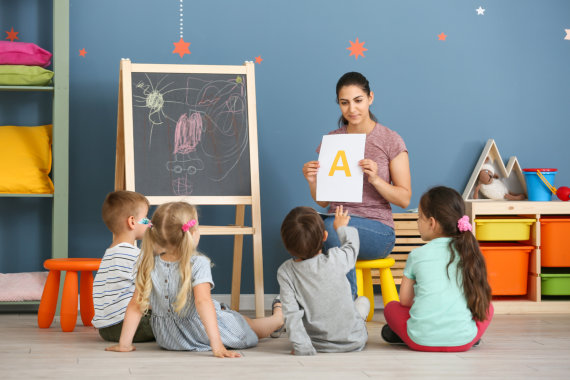 Preschool is essential for every child's development, as has long been established. Families have therefore been looking for the ideal institution that provides top-notch services and programs that are centered on their child's development. There's no need to search far and wide since Petits Poussins Too has the solution you need! Choosing us may be the greatest option for you and your child for the reasons listed below:
Competent and compassionate educators
We believe that having qualified teachers who can impact your child's development and progress can lead to a great education. We can guarantee you that they are a part of our team and that in addition to being experts in their profession, they also have the compassion to provide preschool education in New York that will undoubtedly help your child reach their full potential.
Effective curriculum in place
Following a curriculum that can facilitate your child's learning will ensure that they are learning in the most efficient manner possible. As a daycare in West Harlem, New York, we make sure that all of our activities are enjoyable and engaging, which keeps the pupils interested in each one.
French Bilingual Program
It's possible that you're not yet aware of the academic benefits of allowing your child to start learning French early, but having them enrolled in our program will let you recognize how important this program is. They will learn both the English and French languages because our school is bilingual, which will be useful to them in their future development, and career.
We will continue to provide solutions to your child's educational needs while also making sure that they will receive the best possible childcare. If you need information about how to apply, please get in touch with us!