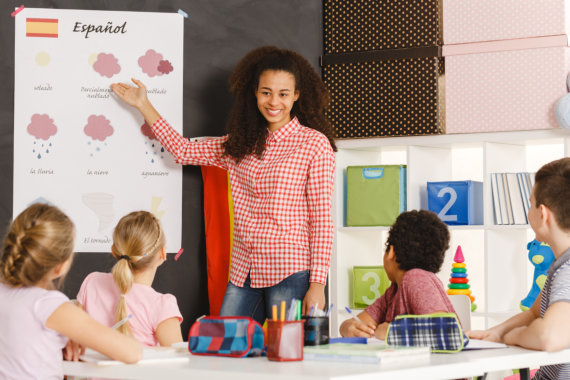 Your child may find it easier to study other languages they choose to learn after completing a French immersion program. Children can easily understand similar concepts in these languages thanks to their resemblance to other languages like Spanish, Portuguese, Italian, and Romanian. Petits Poussins Too is a daycare in West Harlem, New York, that promotes learning a new language, such as French.
The advantages a bilingual daycare offers can also increase your child's self-worth and confidence, giving them more assurance that they can overcome linguistic difficulties. Children's cognitive growth is generally boosted by learning a language, especially between the ages of 5 and 7.
During this time, children typically pick up languages more quickly, and studies have shown that learning a new language at this age improves working memory. The advantages of cognitive development extend to reading and mental math abilities. Bilingual French-English is a good choice for your little kids.
French immersion in our childcare center can increase a child's capacity for flexibility of thought. Their inventiveness and capacity for critical thought are enhanced as a result. It encourages more adaptability as they mature, enabling them to better cope with unforeseen circumstances.
To enroll your kids in our preschool in New York, please do not hesitate to reach out to us soon.