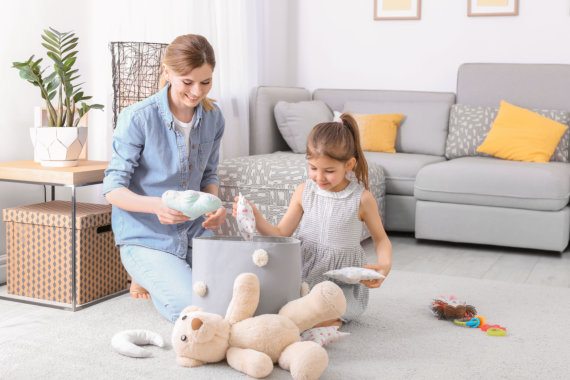 Even if you don't do it on purpose, you can still impact your child's basic values as a parent. This is because you are the ones that are always by their side. Your child can quickly imitate your regular activities. As a result, if you want your toddler to grow into a good and kind young child or adult, you should be a good role model for them. You should examine your behaviors carefully and ensure that you act in the manner in which you want your child to act in the future.
Here are some of the best things you can do to be a good role model for your child:
Be open.
Sometimes it's better if you include your child in family discussions. They'll be able to express themselves in this manner. This is also the most effective technique to teach them how to get along and collaborate with others.
Create a strong bond.
This can be accomplished by spending more time with your child. Simply bringing your child out to see their favorite movie or eat their favorite food makes them feel appreciated.
Set a good example.
Always put your words into action. Your child can easily observe and follow everything you do, which is why, even if your child is still an infant, you should be cautious of your behaviors when they are near you.
Petits Poussins Too is your friendly daycare in West Harlem, New York. At our facility, we can provide your children with a fun learning experience.
We offer a variety of childcare programs for infants, toddlers, and preschoolers.
If you're looking to enroll your child in an excellent preschool in New York, don't hesitate to contact us today at 212-663-7777.