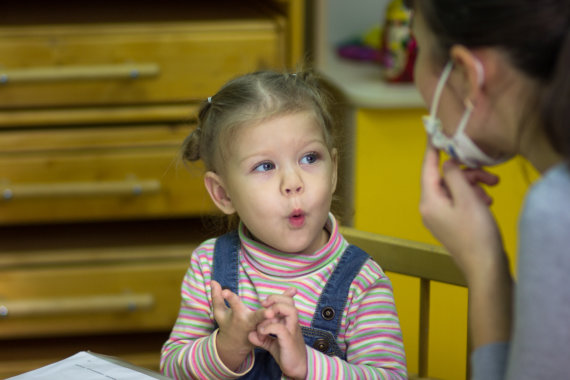 According to statistics, 95% of the words a child knows are from the parent's vocabulary. There are several ways to help your toddler develop better vocabulary skills! How? Check out these handy tips below.
Add life to words.

Did your child recently learn about a new noun or adjective at a preschool in New York? Find a picture of the word or act it for your kids! Use emotion, facial expression, or hand gesture to demonstrate the meaning. When they learn a new verb, it could be fun to act out at home and get other family members to participate.

Encourage your child to be curious.

When your child reports that they encounter a new word from the childcare center, show your enthusiasm and ask for the meaning. Are they unsure? Is their answer wrong? Make sure not to make them feel embarrassed. If they ask you, take time to explain a new word or find out its meaning together.

Establish two-way conversations with your kids.

Talking to your kids children should always be two-way communication. Ask them open-ended questions, and avoid initiating a monologue when talking to them. Communicating with your kids is the simplest and most effective way to help build their vocabulary skills.
Are you looking for a daycare in West Harlem, New York? Petits Poussins Too is here for you. We can help your children with receptive vocabulary, expressive vocabulary, grammar/syntax, comprehension, listening skills, and more. For more information about our services, contact us at 212-663-7777 today.