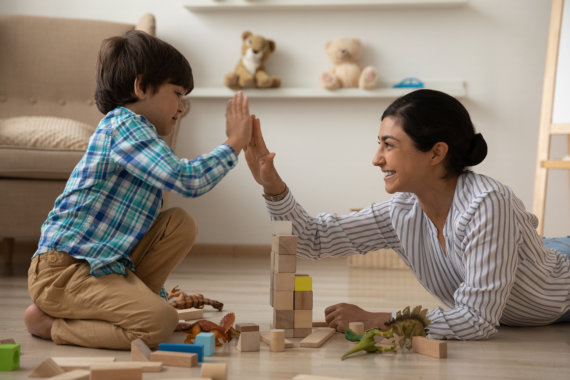 A big part of childcare is teaching children self-confidence. When kids are confident, they have a clear understanding of their abilities, judgment, and emotions.
As a preschool in New York, we know how important this trait is. This will affect children as they grow up. Kids who are confident in themselves often try new things and are not afraid to fail. With that, let us discuss how parents can help build their child's self-confidence.
One of the best ways to instill self-confidence in your kids is to help them learn and perform new things. When kids perform new things successfully, they will feel good about themselves.
A toddler is already capable of doing many things. Parents can start teaching them how to do tasks and other behaviors that they can perform.
Of course, parents should also learn how to give proper feedback. Kids will fail in doing many things. And that is okay. Let them fail and do not scrutinize them for not performing well.
Don't be too upset when they don't hit your goals. This will help them understand that failure is part of the process.
In connection to this, parents must learn how to praise their kids. Giving appropriate praise will raise their confidence and encourage them to perform better. Of course, you should only give it to them when they deserve it. With that, make sure you celebrate their wins.
Furthermore, it will help to set realistic goals for your kids. This will help your kids develop their abilities properly.
Help your kid develop their self-confidence with us here at Petits Poussins Too. We are a daycare in West Harlem, New York, and we are dedicated to helping your kids learn the right way. Call us to learn more about our programs!